WELCOME TO BLACK BOOK FINANCE
Mission Statement: "To turn each client's financing dream into reality, via trusted advisory, with pro-active, agile and deal-focused intermediation".
Black Book Finance is a concierge-style, all-finance distributor; assisting intermediaries and their clients with solutions to a vast range of requirements, on either a client-advised or client-referred basis – whichever is required, whenever required.
Our Service
Dependable access to all types of finance…

Residential, Buy to Let & Bridging

Commercial, Development & Mezzanine

Client-advised or client-referred services

Fast turnarounds 

Competitive commissions

Guaranteed no cross-selling to introduced clients
Black Book's team bring vast experience of finance, business, client, network & broker services, along with senior-level connections from across the world of finance. Our Black Book includes who (and where) to go to secure almost any type of finance requirement. To gain full access to all Black Book's products and services, as well as key news and service updates, please register here.
To find out more about any of the financing services or solutions we offer, please select one of the following…
Our Black Book is Your Black Book
Regardless of the type of finance required by your Client – whether for Personal or Business purposes – Black Book is your source to find the appropriate financial solutions…

For Your Individual Clients
Whether its a prime or specialist mortgage, or buy to let, equity release, second charge, bridge or commercial finance, our 'black book' is bursting with available competitive solutions for your clients.
At Black Book Finance we don't rely on sourcing systems, we take every enquiry to the appropriate contacts in our black book directly.
Once available solutions have been identified, we give you the choice; either you to advise your client and we process the case or, if you prefer, we can pick up the client advice on that specific finance requirement – always with a guarantee that we will never cross-sell to your clients. We will refer your client back to you for any related life or general insurance requirements.
Just call us on 0800 651 6511, or submit your enquiry online, and we will come back to you fast with the available solutions and next steps.

For Your Business Clients
The opportunities to assist your business clients are vast, but so often overlooked. Business financing can be complex and varied, with a huge array of lenders to choose from, all catering for different or specific requirements. Black Book Finance brings you full access to this complex area of finance.
You will certainly have business owners in your client bank, and at some stage they will need some form of finance, whether that be invoice financing, asset finance,  cashflow or VAT loans, leasing, bridging, commercial or development finance. Through Black Book Finance you now have the means to assist these clients with confidence. We can and will take care of all of it – from sourcing to processing – and always with a guarantee of no cross-selling to your clients.
Your 'Black Book' is here to support you, to help more of your clients more often, and of course be well-remunerated for doing so.
Call us on 0800 651 611, or submit your enquiry online, and we will come back swiftly with available solutions and the next steps.
Intermediaries are our Top Priority
Intermediaries (and their Clients) will always the main priority at Black Book Finance. We are proud of the personalised services we offer, and keep a close eye on our performance and turnaround times…
92% of enquiries turned around in less than 1 hour!
74% of cases approved at DIP stage!
100% of weekday enquiries turned around on the same day!
Register now with Black Book Finance for full service access and service updates.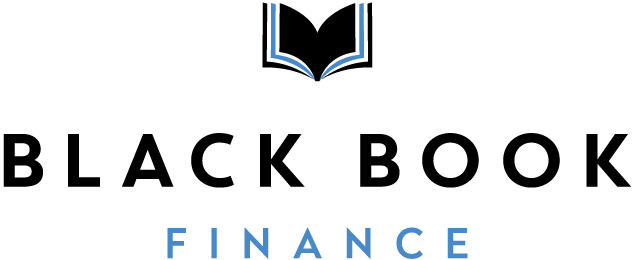 The team of specialists at Black Book are ready to handle your enquiry, no matter how prime or complex it may be.
Even if you're not sure which type of finance is right for the needs of your client, we will guide you in the right direction.
Register with Black Book today, to enjoy full access to all our advised or non-advised services and be advised of service and news updates.
We look forward to assisting you with your client enquiries.